Your top Choice for Strategic
Termite & Pest Control In The Metro East
At Pestegic, we understand the importance of using strategic techniques for effective pest control. We use a range of methods, such as the use of insecticides, preventative measures, and habitat modification, to effectively eliminate pests and prevent them from returning. We can help to protect your home or business from pests.



I told Tim I was totally overwhelmed with repairs needed on my 100 + year old house and that I had found residue on my old floor I thought might be termites. He inspected the area, the whole house and garage. He found the residue was actually coming from the brick wall. I was incredibly impressed because he took such time and didn't try to push unneeded treatment on me. I have recommended him many times, he is on the top of my "gold list" (people I value most).
By far the best value in town! Great follow up and customer service is next to none. Main issues were ants and mosquitos. Zero ants seen since our first spray. We can enjoy our pool without mosquitos, as well as outdoor play and relaxing on the deck in the evenings. Local is the way to go!
I was pretty freaked out by some spiders I had in my house. Saw that Tim (Pestegic) came highly recommended on some FB posts. Gave him a call and he was responsive and could come out quickly. He was very knowledgeable and really cares and wants to help you out. Super nice and professional! Haven't seen a spider since. I will be recommending him to others.
Built a house in the country a couple years ago. Huge problem with ants each spring coming into house. No matter what I did they always came back. Drove me absolutely crazy. A friend of mine referred Tim to help. 2 days later……..no sign of ants in my house!!!!!!! I am so excited. Time was very knowledgeable and professional. Explained everything he was doing and the reason why he was doing it. I would highly recommend his services. Thank u so much!!
Tim was very professional and was efficient in getting rid of the wasps. I would definitely recommend him to anyone else
Tim was so helpful! I called in a crisis trying to close on a house and was told last minute I needed an inspection. I called so many places and no one else could get the inspection in on time for my closing. Tim was so understanding and able to go do the inspection within a few days of calling. His prices were very reasonable. I absolutely recommend him for any pest needs and will be using him for any future pest inspections or exterminations.
Tim knows bugs! He was super informative and very helpful in solving our problem at home. I make sure I refer him to clients all the time so they can get the same great treatment!
Tim is super great! He communicates well and is thorough.
My spouse hates spiders, so when we found a giant spider in our garage, I immediately messaged Tim. He came out the next day or so and took care of the problem. He also used preventative measures to make sure the spiders stay away. Tim also uses a great system for his payment processing. It was so easy to utilize. I can also save my information or have it on autopay! Such a great idea for those who hate remembering to pay or hate using checks.
Clarity Cleaning Services
Awesome company! Tim is helpful and willing to drive where he is needed to go. He doesn't just use the standard bug killer. He studies the insects and determines the best product to not only kill the problem but also prevent them from coming back! Couldn't ask for a better individual to work with!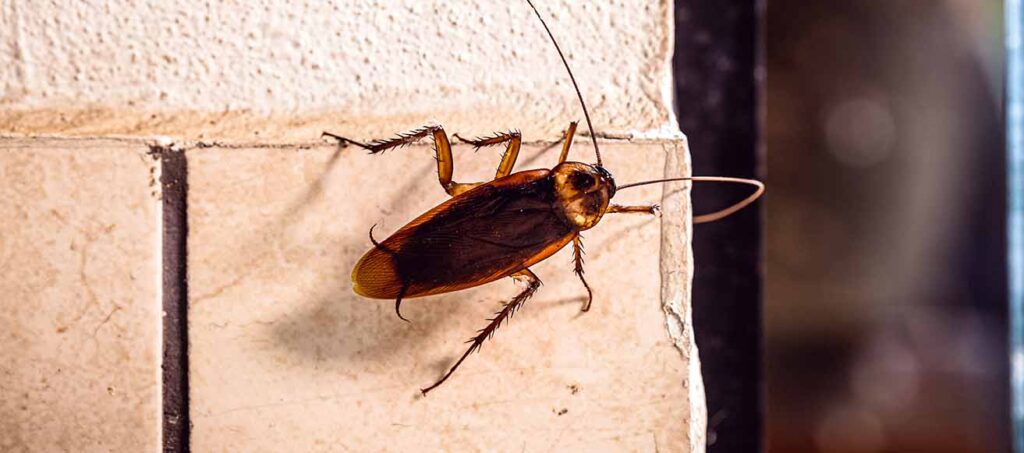 Active Infestation
of Insects or Rodents
We would love to come out and help you get rid of your active infestation, and help you stay pest free.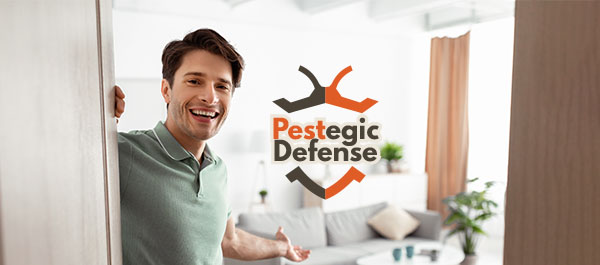 Pestegic Defense
Routine Pest Control
Our Pestegic Defense routine pest control program guarantees your home stays pest-free, all year.
Why Choose Pestegic?
At Pestegic, we understand the importance of keeping your home free of pests while also prioritizing the safety of your family. That's why we've adopted Integrated Pest Management (IPM) as our primary approach to pest control.
Gone are the days of technicians walking around your home in hazmat suits, spraying chemicals everywhere. With our approach, we use targeted, multi-pronged techniques that eliminate active infestations quickly and prevent future problems. And the best part? We guarantee 100% results, so you can rest easy knowing your home is pest-free.
We know that your family's health and well-being are a top priority, which is why we take a safety-first approach to pest control. By minimizing the pesticides used in your home, we ensure that your family is protected from harmful chemicals while still effectively eliminating pests.
Guaranteed Results
Family Owned & Operated
Bonded & Insured
Expert Technicians
The Pestegic Guarantee
We are very proud to provide the best quality of service possible. To that end, we guarantee success.
Routine Pest Control Customers
If you see a bug*, call us and we'll come out and make it right, no questions asked.
Pest Treatments
We are very careful to set a treatment-plan that will eliminate your pest problem. If you see a bug within 30 days of your treatment plan ending, call us and we'll come back out and take care of the problem.
*Termite Treatments & Bed Bugs are not included as part of our routine pest control service.
Latest Posts…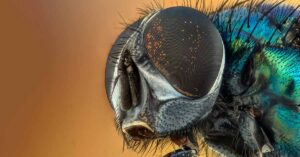 From ants and spiders to mice, there is no shortage of creepy crawlers that invade your home. Dive into the common household pests and how to identify them.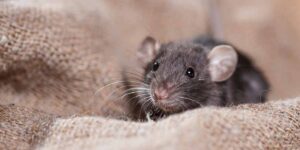 Winter pest control is an important aspect of maintaining a healthy and comfortable home. As the weather gets colder, pests such as mice, ants, and cockroaches seek shelter indoors where it is warm and there is an ample supply of food and water. If left unchecked, these pests can cause damage to your home, spread …
Read more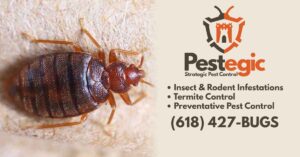 Use these 5 tips to avoid picking up bed bugs during your holiday travels. Following these tips will help you avoid a painful and expensive bed bug infestation.
We understand the importance of a safe and comfortable living or working environment, which is why our dedicated team is committed to delivering exceptional pest control services. By choosing Pestegic Defense, our routine pest control treatment program, you can enjoy a pest-free space where you and your loved ones can thrive without the disruptions and health concerns caused by pests. Our knowledgeable professionals employ advanced technology and proven techniques to effectively eliminate pests and prevent their return. With Pestegic Defense, you can trust in our reliable expertise to protect your property, providing you with peace of mind and a pest-free setting that you can truly appreciate.
Pestegic is committed to safeguarding your property and ensuring its long-term protection against wood destroying insects. With our comprehensive termite treatments, you can enjoy the peace of mind that comes with a termite-free environment. By proactively addressing termite infestations, we help you avoid costly structural damage that these destructive pests can cause. We also eliminate termite infestations.
Don't let mosquitoes disrupt your enjoyment or compromise your health any longer. At Pestegic, we understand the frustration and health concerns that come with mosquitoes. The incessant buzzing, itchy bites, and the potential transmission of diseases make them a true nuisance, and even a health risk. Our expert team is here to help you keep your outdoor spaces mosquito free. With our mosquito control services, we'll target mosquitoes, significantly reducing their population and their impact on your enjoyment of your outdoor living spaces.
Are you dealing with persistent bed bugs? At Pestegic, we understand that bed bugs can infest even the cleanest and most well-maintained spaces, affecting anyone regardless of their hygiene or lifestyle. The relentless itching, sleepless nights, and fear of infesting others can take a toll on your well-being. Our professional bed bug treatments are designed to eliminate these unwelcome intruders discreetly and effectively. Our experienced team utilizes advanced techniques and targeted approaches to eradicate bed bugs from every nook and cranny, ensuring a thorough and long-lasting solution.
Insects We Commonly Treat:
Ants are a common household pest that can be a nuisance and, in some cases, pose a health risk. These tiny insects are known for their ability to quickly colonize an area and multiply, making them a significant pest problem. Ants can contaminate food, damage property, and even bite or sting, causing discomfort and potential health complications. Dealing with an ant infestation can be frustrating and time-consuming, and without the right tools and knowledge, it can be difficult to eliminate them completely. If you are struggling with an ant control problem, it is important to take action immediately to prevent the infestation from getting worse.
Spiders are a common household pest that can be a source of fear and disgust for many people. While most spiders are harmless, some species can bite and cause reactions ranging from mild irritation to severe allergic reactions. In addition, spiders can leave webs and droppings in your home, which can be unsightly and difficult to clean up. If you are dealing with a spider infestation, it is important to take action immediately to prevent the problem from getting worse. Professional pest control services can help to effectively eliminate spiders and prevent them from returning.
Cockroaches are a common household pest that can be difficult to eliminate once they infest an area. They reproduce quickly and can thrive in a variety of environments, making them a significant pest problem. Not only are cockroaches unpleasant to look at, but they can also contaminate food and spread disease. If you are dealing with a cockroach infestation, it is important to take action immediately to prevent the problem from getting worse.
Termites are a significant pest problem that can cause serious damage to your home or business. These tiny insects can eat through wood, damaging the structural integrity of your property. Left unchecked, a termite infestation can lead to costly repairs and even put your safety at risk. The problem is made worse by the fact that termites are difficult to detect, often operating behind walls and under floors where they can be hard to spot. If you suspect that you have a termite problem, it is important to take action immediately to prevent the infestation from getting worse.
Wasps, hornets, yellow jackets, and bees are some of the most common stinging insects our customers ask us to help them with. Stinging insects can be a major nuisance, and they can also pose a health risk, especially for those with allergies. These pests can be difficult to control, as they can quickly reproduce and adapt to their environment. In addition, many stinging insects build their nests in or around homes and businesses, making them a common problem for property owners. If you are dealing with a stinging insect infestation, it is important to take action immediately to prevent the problem from getting worse.
Bed bugs are a common and difficult-to-eliminate pest that can cause significant problems for homeowners and businesses. These small, blood-sucking insects are known for their ability to hide in cracks and crevices, making them difficult to detect and eliminate. Bed bugs can cause a variety of problems, including skin irritation, allergic reactions, and psychological distress. They can also be difficult and expensive to get rid of, as they are resistant to many pesticides and can quickly reproduce. If you are dealing with a bed bug infestation, it is important to take action immediately to prevent the problem from getting worse. Professional pest control services can help to effectively eliminate bed bugs and prevent them from returning.