Bed Bug Treatments In The St. Louis Metro East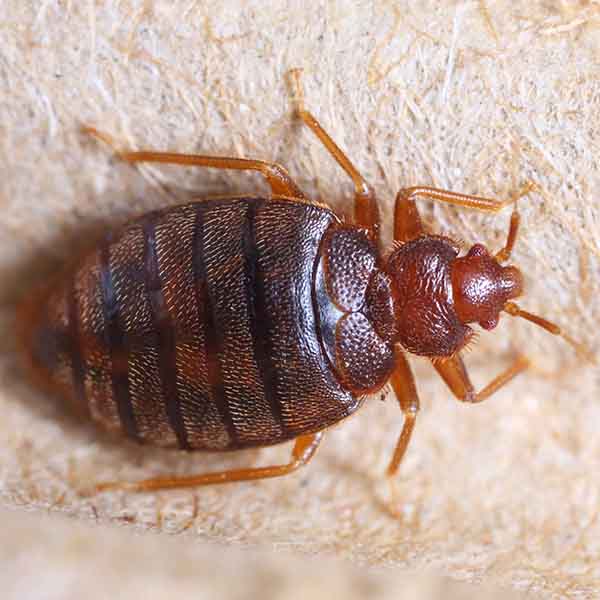 Bed Bug Removal
We provide professional bed bug treatment services to eliminate bed bug infestations in homes, businesses, and other properties. Our team of expert technicians follow a treatment protocol that kills bed bugs on contact, while leaving a long-lasting residual effect to prevent future infestations.
With our safe, EPA-approved products, you can trust us to quickly and efficiently eradicate bed bugs from your property. Our bed bug chemical treatment is an effective, affordable, and convenient solution to your bed bug issue. We guarantee our service, and will work to eliminate the bed bugs for good.
Our treatment protocol, which we outline below, has been designed to quickly eliminate bedbugs from your home, and provide you with immediate relief. We are typically able to achieve complete control in one visit, but in some more severe cases we may have to provide a follow-up treatment to ensure complete control.
How We Exterminate Bed Bugs
No single technique is perfect, so we've developed a treatment protocol that integrates multiple methods of bed bug control to effectively eliminate bed bugs from your home.
Step 1: Vacuum & Steam
First, we use HEPA certified vacuums to remove all of the bed bugs we can see. This first step allows us to quickly reduce the bedbug population in your home. Next, we utilize a high pressure commercial steamer to instantly kill fully grown bed bugs, nymphs, and eggs on contact. Our steam wands can reach deep into couch cushions and other cracks and crevices to get to where the bed bugs hide. We will steam your mattress, box springs, & other locations bed bugs like to hide.
Step 2: Bed Bug Treatment Products
We utilize EPA approved and safe bed bug products to your mattress seams, bed frame, couch cushions, and even your baseboards to create a protective barrier. Any bugs not reached by the steam will have to go through this barrier, and will be killed shortly after contact.
Step 3: Residual Treatments
We use a silicon based dust and in areas that bed bugs are known to hide. This dust provides about 6 months worth of protection, eliminating bed bugs that come in contact with it. We will use this behind baseboards, inside electrical sockets or or other cracks and crevices where we cannot use a liquid treatment or steam.
Step 4: Mattress Encasements
Now that we've killed the bed bugs in your mattress & box springs, it's important to prevent wandering bed bugs from hiding there again. We will provide you with mattress encasements that completely block bed bugs from getting out or in. These mattress encasements keep you from having to buy a new mattress and box springs.
Want to Know More About Bed Bugs? Check Out our Bed Bug Pest Facts!
Our Bed Bug Control Guarantee
We always quote a price that guarantees complete elimination of Bed Bugs. We'll do whatever it takes to eliminate your bed bug infestation from your home.
Are You Ready to Get Rid of Bed Bugs?